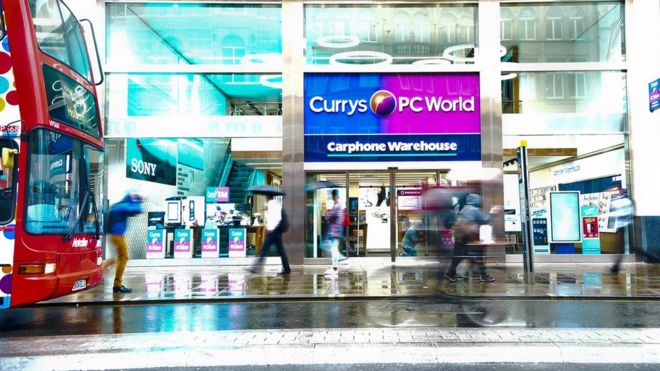 Another week brings yet another cyber security breach.   This time the breach relates to company which encompasses the Currys, PC World, Dixons and Carphone Warehouse brands.    5.9 million payment card records and the personal details of 1.2 million people were involved in the breach which looks like one of the largest if not the largest in the UK to date.
For me this highlights the need for students to be aware that through no fault of their own their data may be leaked online if it has not been already.
In discussing this with students my favourite site continues to be Have I Been Pwned which allows students to enter their email address and see if their details have been involved in one of the many breaches for which the site has data.    To date 1 in 3 of the students I have had enter their email have found out they have been part of a breach.
The key message which I take from this is:
Use strong passwords:  Most sites hash their passwords for security reasons however a weak password can easily be resolved from a hash.   As such a strong password is added security should your details including a hashed password be involved in a security breach.
Avoid using password across key sites:   If your password is leaked and resolved from a hash or even worse the site stores it unencrypted, the first thing a hacker will do is try the same username and password combination for other sites.     As such using the same password across sites represents a risk.    Either use a password manager to allow for individual passwords for each site or make sure critical sites such as banking, your main email account, your amazon account, etc have different passwords.
Review your passwords:  Although it is no longer advised that your change your password frequently it is still advisable to consider how long you have used passwords for and especially for where passwords have been reused across sites, to change these periodically.
I am sure it will not be too long before the next breach is reported on the news.    As this pattern of an increasing frequency of breaches continues we all need to become more and more aware of the risks and of the precautions we can take.
Image From: https://www.bbc.co.uk/news/business-44465331